Home of the most precise dental implants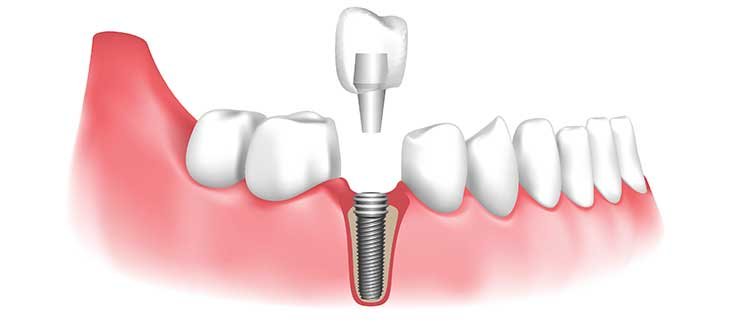 There are situations when losing a tooth is inevitable. Although some do not think much of replacing the missing teeth, it can often be vital to your health and your confidence to maintain your mouth's full functionality and comfort.
Missing teeth can affect the way you look, chew and speak. Leaving an empty space in your mouth after losing a tooth can cause your other teeth to shift and trigger other problems like jawbone deterioration.
At Smile More Dental Clinics, our Implantologists offer dental implants with the highest success rate to patients who are looking for a long term-solution to missing teeth.
Dental Implant Solutions For Different Situations
Some patients need one or two implants while others require full-arch same-day restorations. At the clinic, we offer a variety of dental implant solutions that are used for different situations. With the right hands, you can be sure that your implants and crowns will look, feel and function just like your natural teeth.
Smile More Dental Clinics is the go-to clinic in Turkey for dental implants with the highest success rate
A dental implant is a titanium post that is surgically placed into the jawbone as a support for a replacement tooth. Unlike removable dentures or bridges, dental implants offer superior stability, functionality and will not affect neighboring healthy teeth. Your implants will mimic the strength of your natural teeth and will preserve the vitality of your jawbones
Dental implants with the highest success rate
All-on-4 Dental Implants purely means that a full arch of artificial teeth is supported by 4 dental implants only. Typically the back implants in the upper and lower jaw are placed tilted in order to get bone anchorage and avoid anatomical structures. The term All-on-4 also comprises that the inserted implants are immediately (within 24 hours) loaded with a fixed arch of teeth.
Traditionally, more than four implants were placed to support a full arch of artificial teeth! The implants were of course placed straight and parallel in conformity with pre existent teeth and definitely not angulated on purpose. Also, a healing time of several months was adhered to before these implants were loaded with the arch of artificial teeth!