Marmaris is a small port city by the Aegean Sea in the Southwest of Turkey, an area that is famous for its clear waters and its pine forests. Marmaris is a bustling tourist center during the summer season that lasts from about June to September. Yet the town is equally enjoyable, if not more so, during the off-season when the crowds and the high temperatures are gone. This is when Marmaris and its surroundings seem to fall into hibernation, resulting in a serene quietness that is ideal for exploring. Thanks to the mild climate the winter is very pleasant. This makes taking walks or enjoying the sun while sitting in a café at the harbor particularly popular activities with visitors.


İçmeler, the nearest small town, is where I live. İçmeler has its own bay within the large bay of Marmaris. The town is very quiet in the winter and only a 15-minute minibus ride ('dolmuş') away from Marmaris. You can also walk to İçmeler (ca. 1.5 hours) by taking the scenic (hiking) path along the seashore.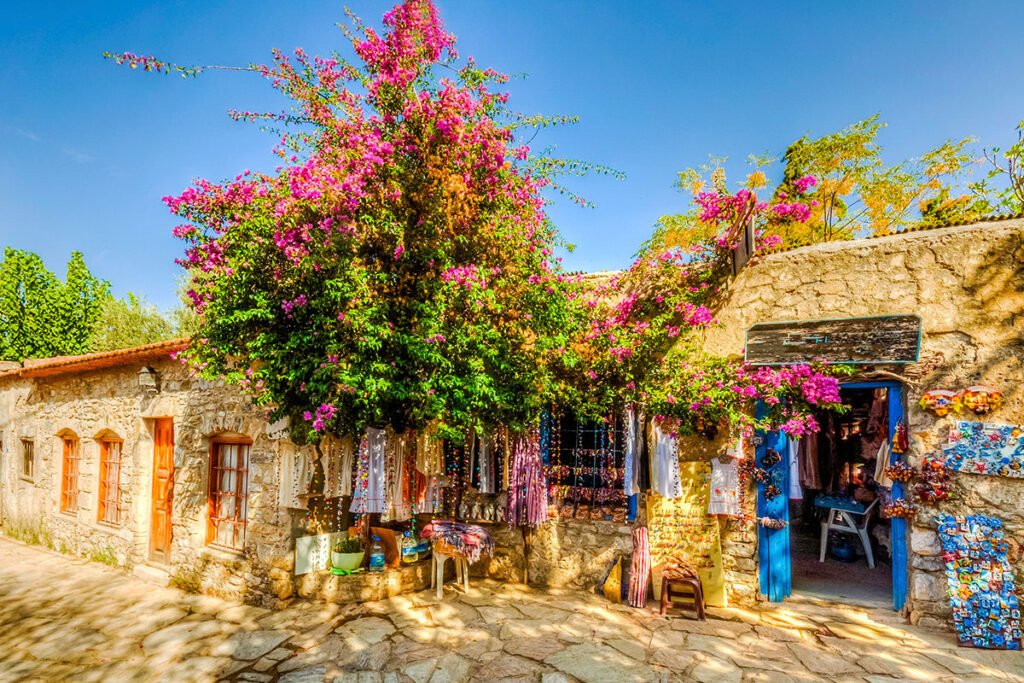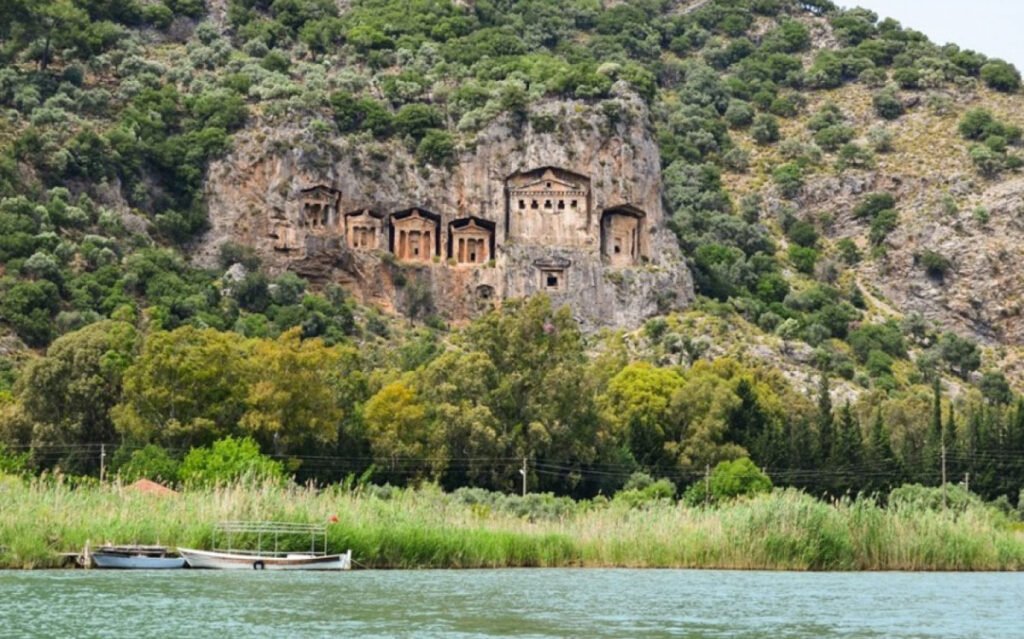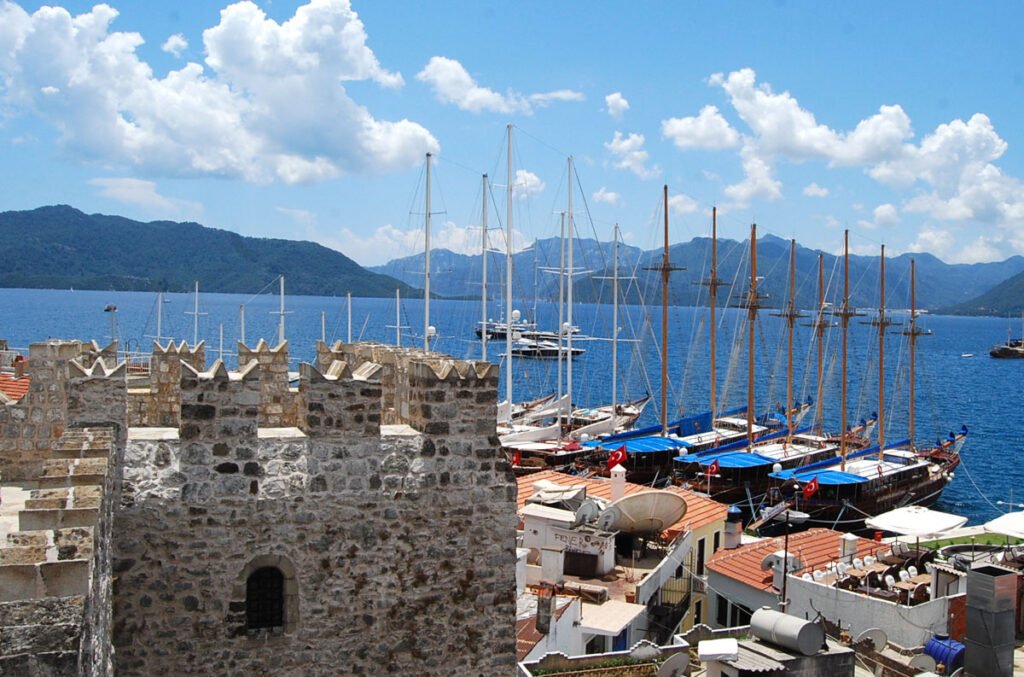 Places to Visit
There are many places of natural beauty and historic interest not too far from Marmaris. Our scheduled excursions will take us to places like:
Cennet Adası ("Paradise Island"): About 10 km away from Marmaris. Cennet Adası is a small island with nice hikes and a beautiful view of the bay of Marmaris. Selimiye: A small village 55 km south of Marmaris that has kept some old village charm. Selimiye is located very scenically. It has pretty restaurants by the bay and extremely clear waters. There are ruins of a fortress to climb.
Datça: A harbor near the tip of the Datça Peninsula. The small town of Datça is about 80 km from Marmaris. The drive is very scenic and offers beautiful vistas overlooking both sides of the narrow peninsula.
Dalyan (Caunos): Particularly famous for its Lycian rock tombs. Additional ancient sites are also located nearby. There are even more ancient sites to visit. What makes the quiet town of Dalyan so special is its location by reed canals. The hike to the ruins offers spectacular views of the land and the sea. Dalyan is about 90 km east of Marmaris. Muğla: The capital of the province of Muğla. Muğla is a friendly and lively city about 55 km north of Marmaris. Places worth a visit are the old-town, the market place and the museum. On a trip to Muğla a bite at the famous köfte (meatballs) place in the old shopping district is almost a must.