A bright smile never goes out of style
It's no secret that a beautiful, white smile makes a good lasting impression. A bright smile never goes out of style.
With our professional teeth whitening treatments here at Smile More Dental Clinics, we can rejuvenate your smile and give you an instant boost of confidence.
For many years, our hygienists and cosmetic dentists have been enhancing our patients' smiles with in-office laser teeth whitening and home teeth whitening treatments.
In-office teeth whitening is the easiest and most effective treatment that can brighten your smile up to 3- 5 shades within one hour. Clinically proven to be safe, effective, fast, and can offer results that last longer than other options. Because it is performed by a dental professional, our patients enjoy comfortable whitening sessions with zero pain or sensitivity.
These services are often used in conjunction with tooth whitening for a complete smile makeover. During this more involved cosmetic service, all aesthetic and functional problems impacting your smile will be addressed. The end result is a healthy, strong, and attractive smile that you will feel proud to show the world. During your initial consultation, we will listen carefully to your concerns, assess your teeth and gums, and help you determine which options will best protect and perfect your smile.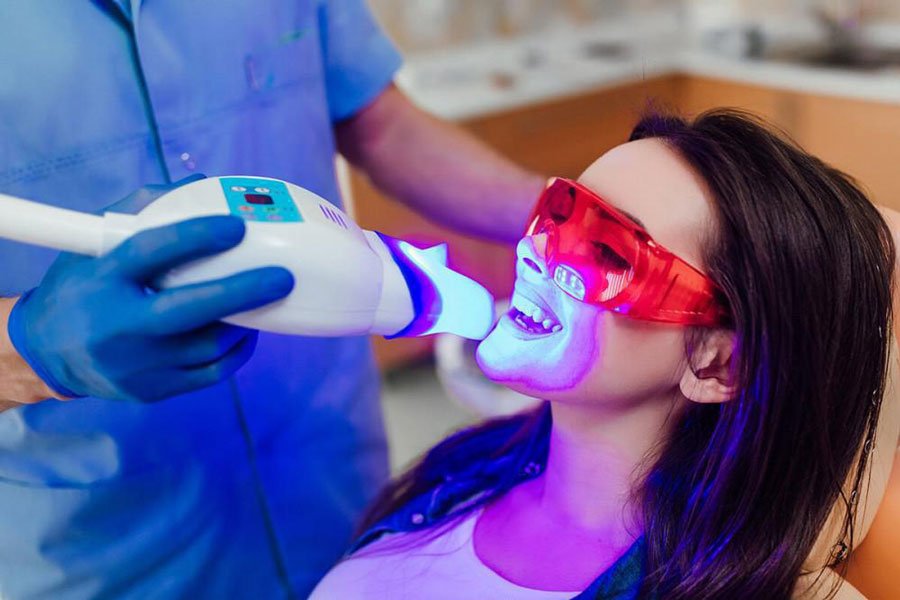 Enjoy a more natural looking smile with a safe, pain-free, natural looking gummy smile treatment